Frequently asked questions about Eccqhome Patio Umbrella and Patio Umbrella Base
Feb 24,2022 | Eccqhome
Q) How To Measure Patio Umbrellas?
A) First, open your umbrella and make certain it's completely extended. Then measure from the top of the patio umbrella along one of the ribs or arms that extent from the center hub. Measure that distance from the center hub to end of the rib or arm. Then simply multiply that number by 2, that is the size of your umbrella.
For example, if your umbrella has ribs that are 5 feet long, then you have a 10 foot patio umbrella. Remember patio umbrellas are measured by canopy width not overall height.
Another important measurement to know is the "Crank Height".
This measurement is called the crank height. You may need to know this if you are buying an umbrella for a taller table, like a bar height table.
The "Crank Height" is the distance from the base of the umbrella pole to the cranking mechanism, if it has one.
The beautiful patio umbrella featured in our graphic, is the 15' Steel Rectangular Outdoor Double Sided Market Patio Umbrella with UV Sun Protection & Easy Crank.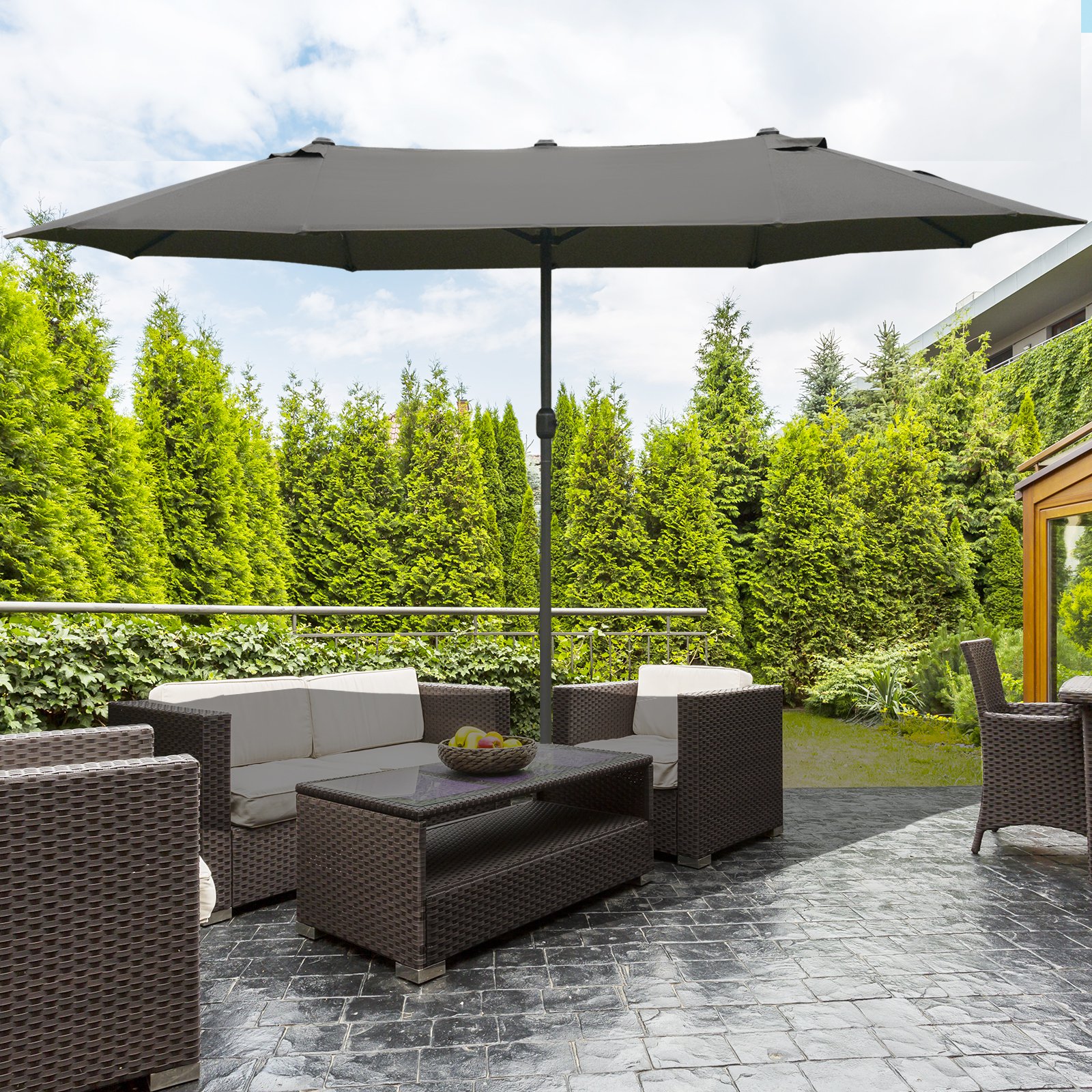 Q) What size base is recommended to free stand umbrella?
A) Eccqhome recommends a 75 lb. minimum base for all free standing application.Eccqhome Outdoor Patio Cantilever Umbrella Base can be filled with either 330 lbs of sand or 286 lbs of water for pure weight and stability .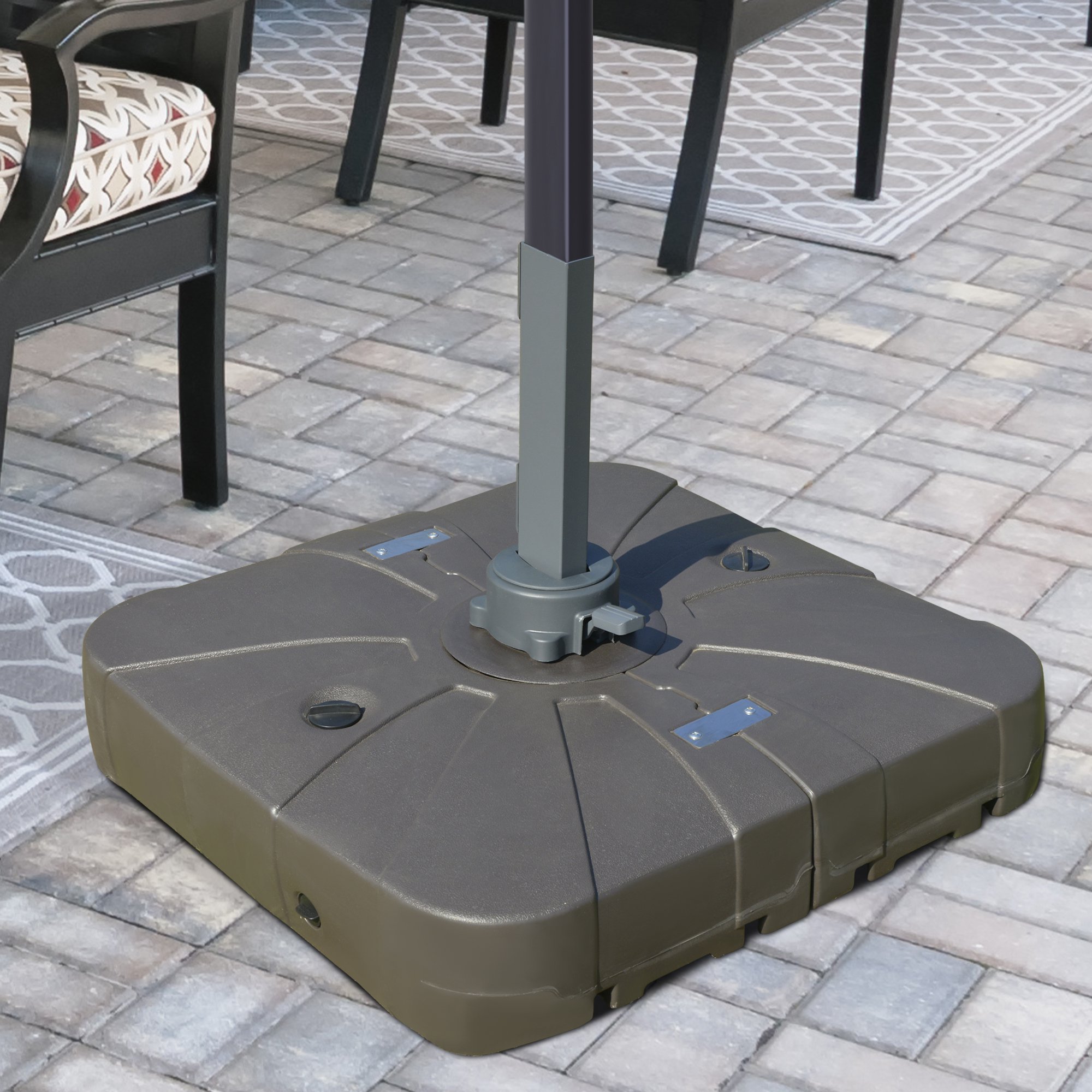 Q) What size base is recommended to mount with a table?
A) A 40 lb. base is sufficient for table mounted umbrellas.
Q) Why are there two tubes supplied with the Euro and Cast Aluminum bases?
A) They provide both long and short tubes depending on the clearance of the table support.
Q) Will the cast iron or steel plate bases rust?
A) They apply anti-rust primer under the finish coat but if the surface is scratched, rust may occur.
Q) What is the benefit of the rubber feet on the bottom of the base?
A) The protective rubber feet prevent the metal base from touching the surface of the patio.
Comment
Back to News.