If you own an outdoor umbrella on your deck balcony or patio but can' enjoy it because of pests such as mosquitos and other bugs or insects the simplest easiest and least expensive solution is mesh netting from Outsunny that easily fits over the top and surrounds your umbrella on all sides. You and your family will be able to enjoy dining reading or just relaxing outside without having to obscure the view of your surroundings on those beautiful summer days.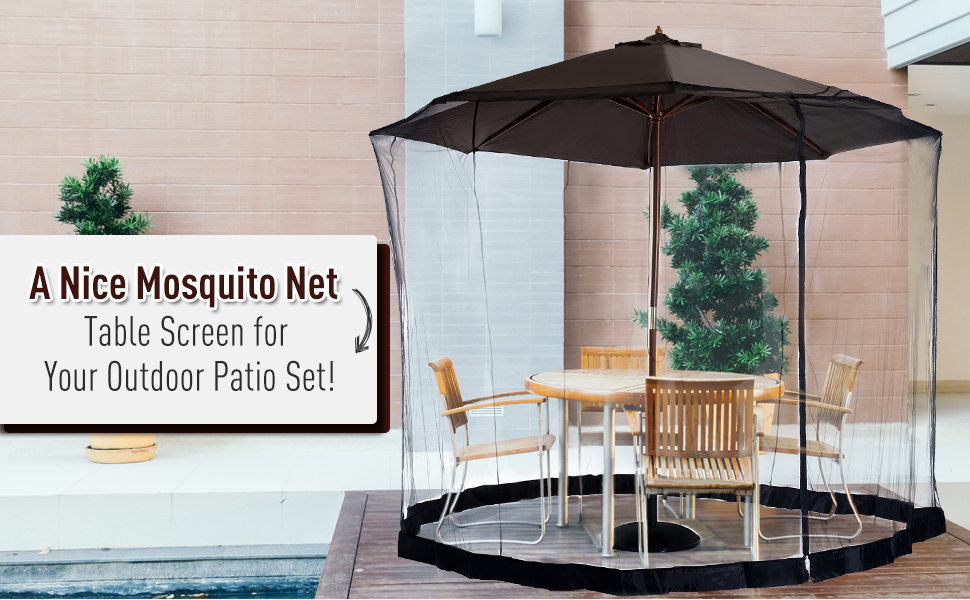 - FITS MOST UMBRELLAS: The Outsunny 7.5' outdoor mosquito net for umbrellas is specially designed with a drawstring top and adjustable closure which allows it to easily fit over most umbrella types on the market today.
- CLOSE-WOVEN NET: Durable close-woven mesh netting helps keep even the smallest pests out of your enclosure ensuring an enjoyable time for all to dine work or relax inside.
- ZIPPERED ENTRANCE: A large zippered entrance allows for access to the inside and provides a quick and easy way to get in and out of the enclosed area.
- STABLE BOTTOM: The bottom of the patio canopy features a water fillable tube that helps keep the entire structure secure and stable.
- ENVIRONMENTALLY FRIENDLY: Outdoor mosquito netting is a pesticide-free eco-friendly way to keep bugs and insects away without harming you your family or the environment.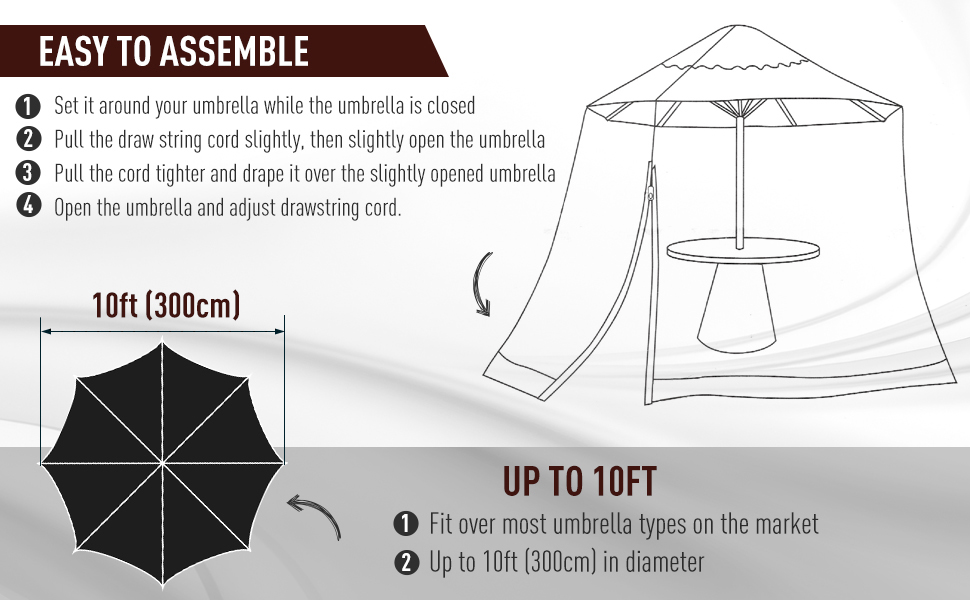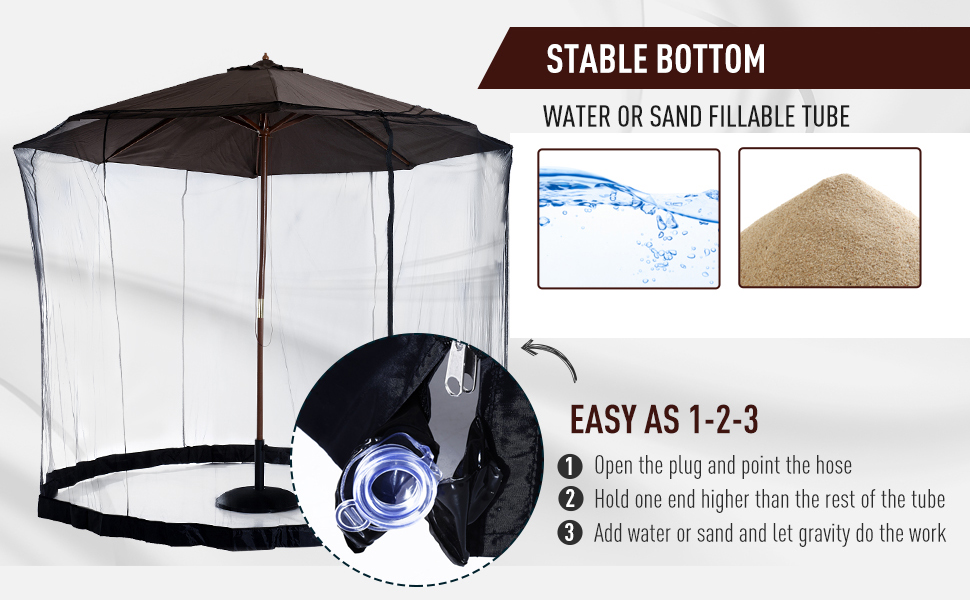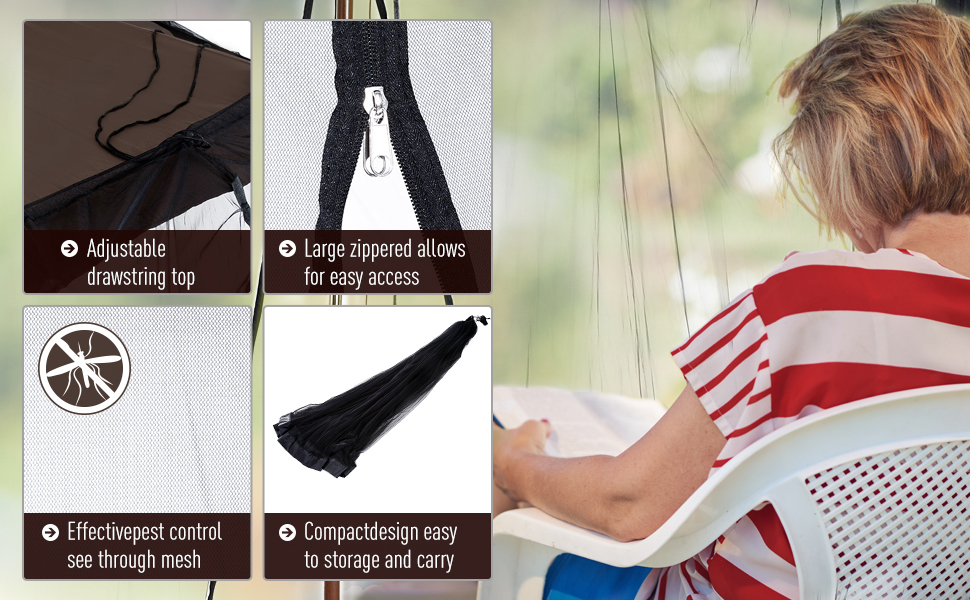 Features
- Drawstring top and adjustable closure fits over most umbrellas
- Durable close-woven mesh netting keeps the smallest pests out
- Large zippered entrance allows for easy access to the inside
- Bottom with water or sand fillable tube keeps screen stable
- A pesticide-free eco-friendly way to keep bugs and insects away
Specification
- Color: Black
- Material: Mesh Fabric 210D Oxford Fabric PVC Plastic
- Overall Dimensions: Φ118" x 90.5"H
- Zipper Length: 80.75" L
- Bottom Tube Size: Φ3.25" x 351"H