Description
Our planter box is a better way to grow plants and vegetables at home. The raised garden bed is ideal for small patios, decks, balconies, condos, apartments, and more.
Lightweight and durable PP material lets this garden box serve you for many seasons to come, as it makes our garden box weatherized.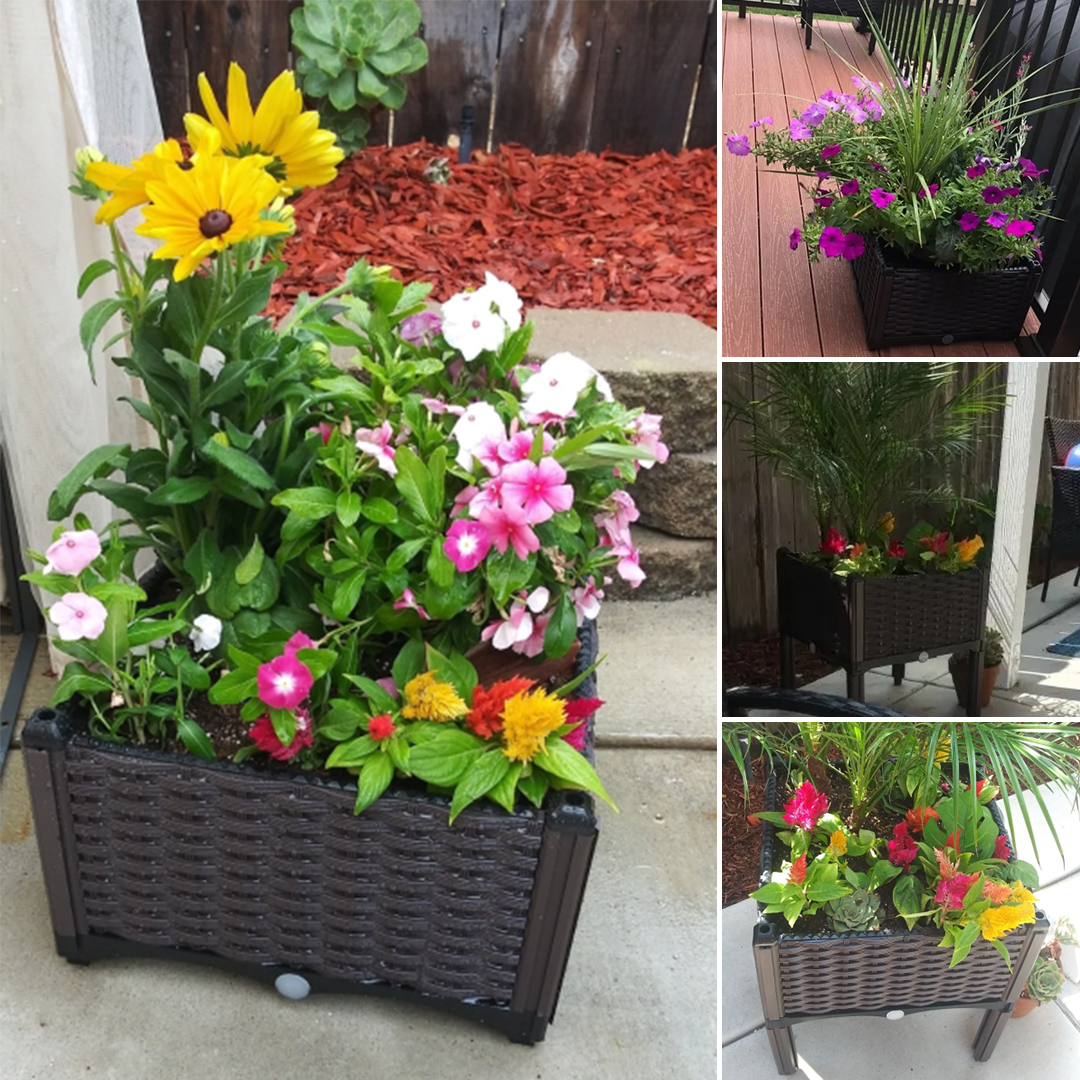 The elevated plant bed enables you to garden in comfort, alleviating the need to bend or stoop while protecting your plants from uninvited elements.
With this smart planter bed, you can start to grow tomatoes, vegetables, herbs, or your favorite flowers anywhere!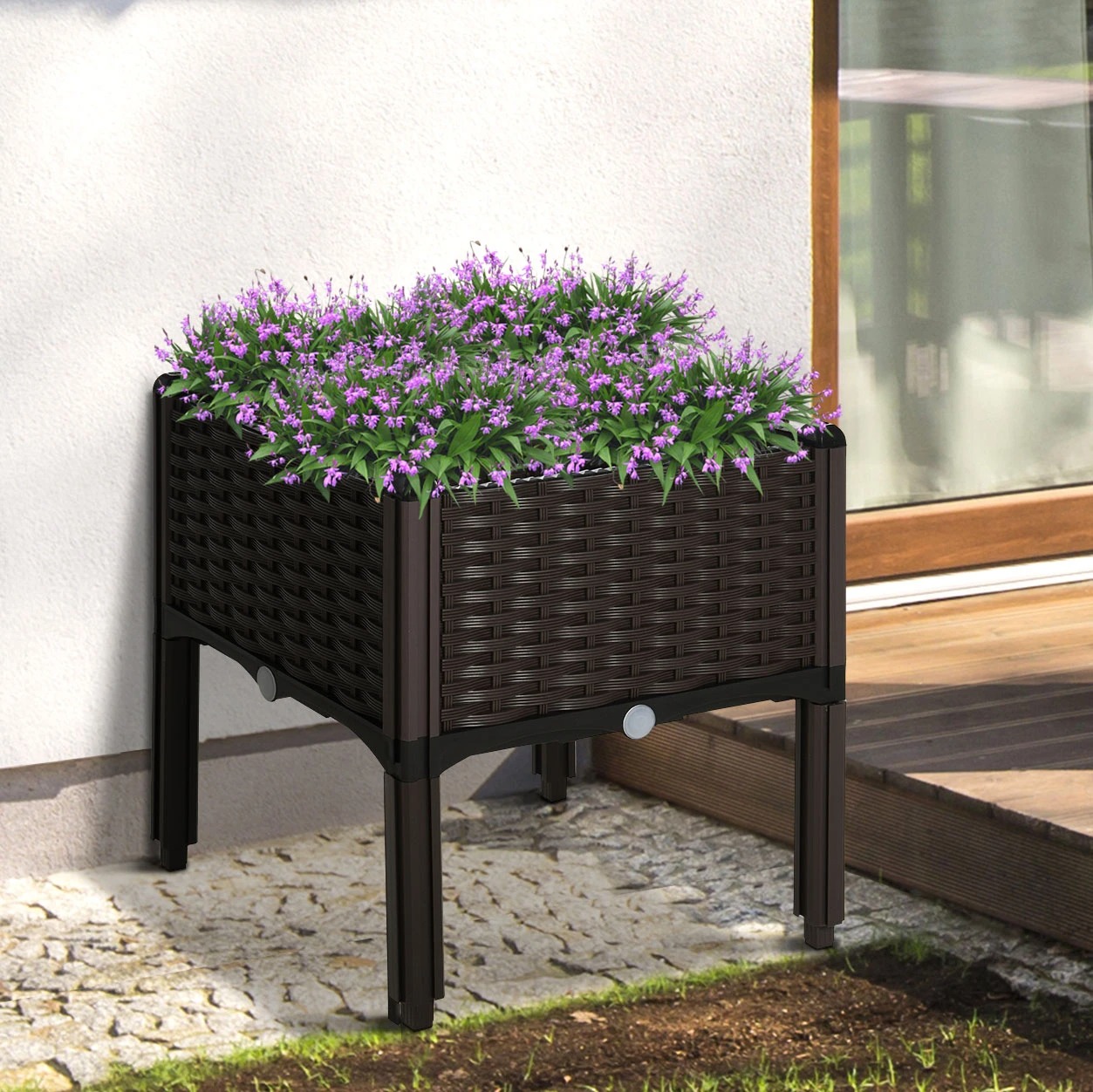 Highlight
- PREMIUM MATERIAL: This raised bed planter box is made from reinforced PP materials that are lightweight and do not deteriorate with the weather, making it the best partner for your garden.
- NO NEED TO BEND DOWN: The raised garden bed makes planting easier for those who don't like to bend down or lean over while gardening. The elevated garden box reduces back and knee strain and while protecting plants from rabbits and other garden elements.
- MULTIPLE COMBINATIONS: The design of this plant bed makes it easy and convenient to set up; just put the card frame and sheet together. No tools or screws needed; easy to assemble or disassemble.
- SELF-WATERING DESIGN: This flower box features a self-watering disk and drainage holes, providing space to drain excess water and helping plants absorb water and nutrition completely.
- COMPACT FOOTPRINT: The planter box basket is super lightweight for easy transport and placement. They fit into smaller spots, allowing you to garden in places such as patios, decks, condos, and apartments.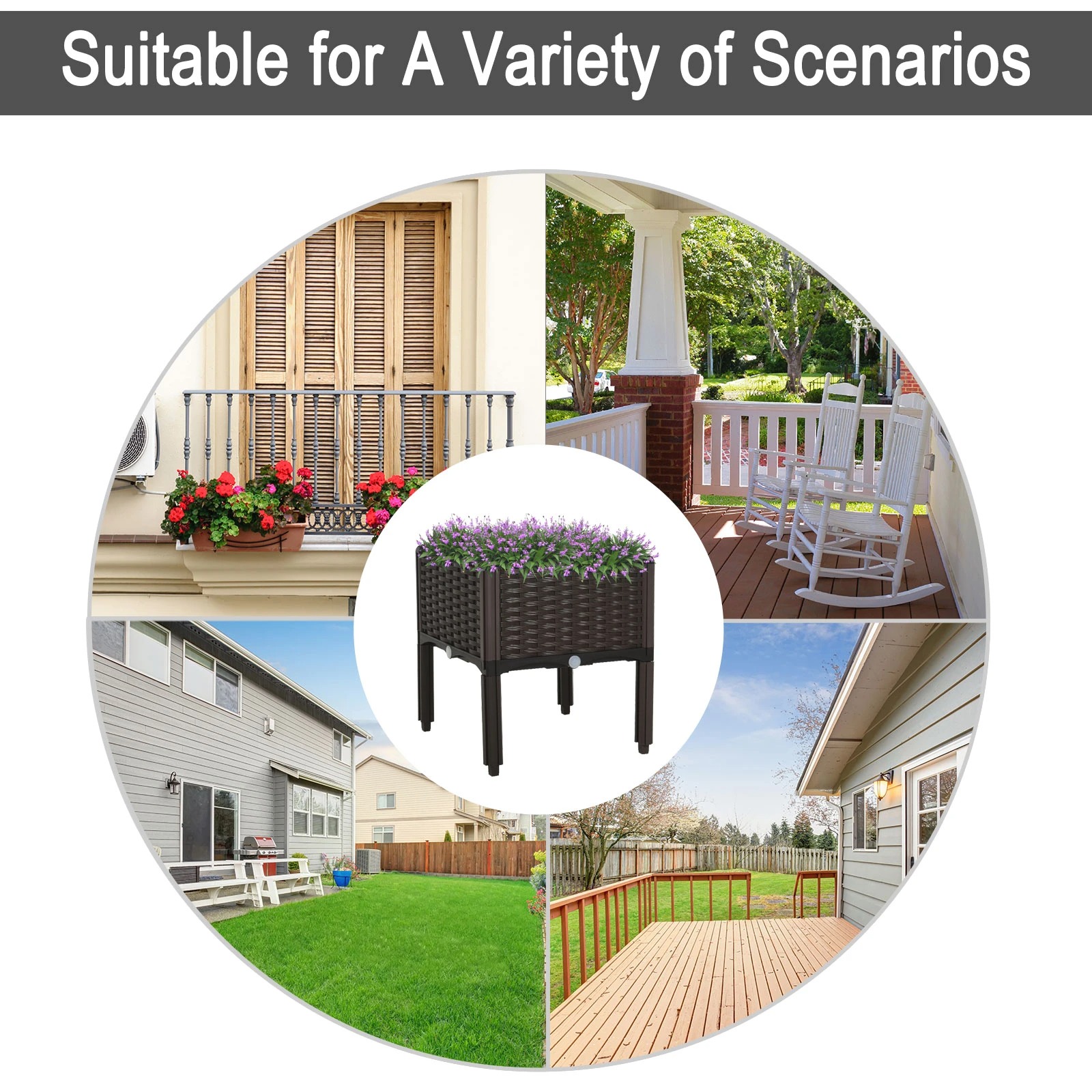 eatures:
- Grow your favorite plants, vegetables, herbs, flowers, and more with ease
- PP material is durable and lightweight, while also being weather-fighting
- Compact design allows you to garden in small spaces such as decks and patios
- Easy to assemble or disassemble, just put the card frame and sheet together
- Drainage holes at the bottom helps plants breath well and ensures water drainage
- Elevated design reduces back and knee strain and also helps protect plants from rabbits and other garden elements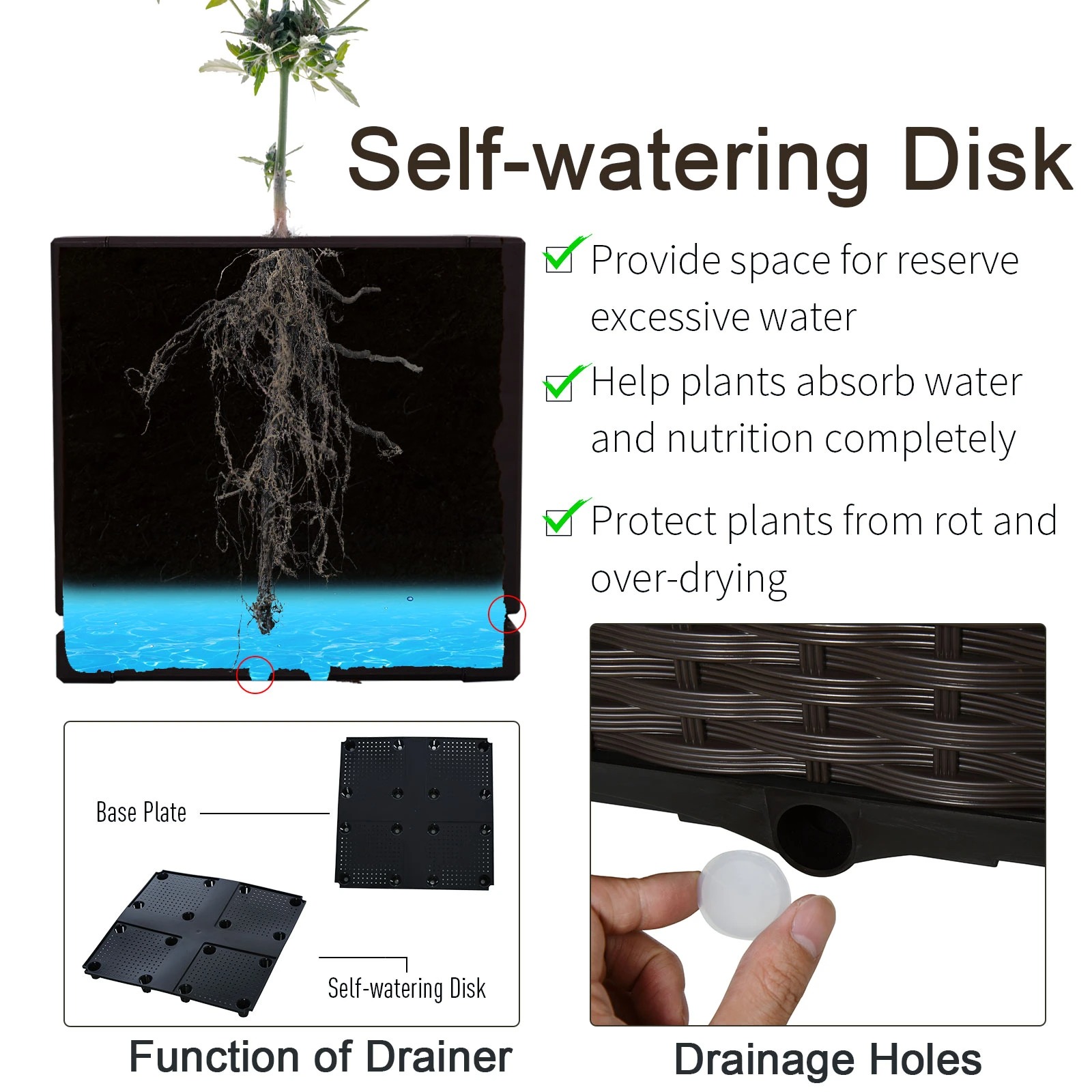 Specification:
- Color: Brown
- Material: PP
- Tall Planter Box Dimension: 15.75" L x 15.75" W x 17.25" H
- Low Planter Box Dimension: 15.75" L x 15.75" W x 10.25" H
- Planting Area Dimension: 15" L x 15" W x 7" H
- Weight Capacity: 66 lbs
- Net Weight: 8.6 lbs