Highlight
- CLOSED CURTAINS: There are four separate panels with a zipper on each panel to connect with the adjoining piece. A mesh netting keeps you from those pesky threats. And it provides protection against dust and leaves.
- SUPERIOR MATERIAL: The gazebo netting is made of high-quality polyester. The smooth zippers and plastic rings are great for long-lasting use.
- SUITABLE DIMENSION: It is designed the "universal" features. Our gazebo replacement mesh netting fits most 4-panel 10' x 10' gazebos. Net only; metal frame and canopy top not Included! It is highly recommended to confirm the dimensions prior to purchase.
- EASY INSTALLATION: It comes in neatly folded. Fast to install and disassemble. It comes with the black rings just like to hang the shower curtains. Parts are labeled and instructions are included.
- PRODUCT INFORMATION: One Panel: 119'' L x 81.5'' H. Net Weight: 5.5 lbs. Assembly is required.
Our Eccqhome replacement netting fits 10' x 10' gazebos perfectly. Large space for outdoor dining and gatherings making dining outside a real pleasure but keeping bugs the wind and rain out is super important! The nylon mesh material makes you so easy to see your surroundings. This enclosure is a great addition to your gazebo. It gives your canopy an upgraded look. You can sit around your table hours after you finished dining.

Features:
- Four separate panels with a zipper on each panel to connect with the adjoining piece
- A mesh netting keeps you from pesky threats
- It provides protection against dust and leaves
- It is made of high-quality polyester. The smooth zippers and plastic rings are great for long-lasting use
- It fits most 4-panel 10' x 10' gazebos
- It comes in neatly folded. Fast to install and disassemble
- It comes with the black rings just like to hang the shower curtains
- Parts are labeled and there is an excellent instruction enclosed
- When you find it dirty you can remove it at any time and clean it
- Assembly is required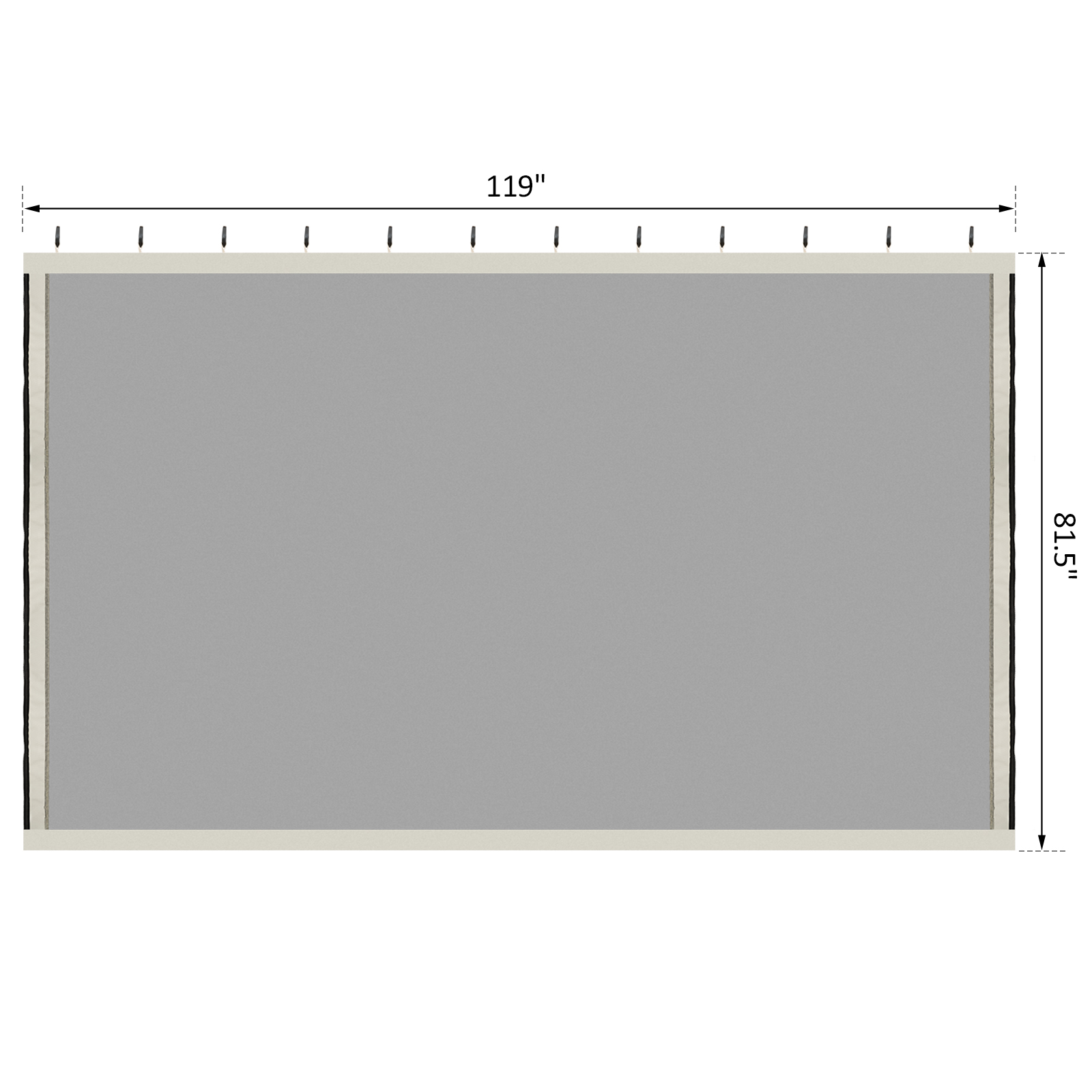 Specification:
- Color: Black Beige
- Material: Polyester Fabric Nylon Mesh
- One Panel: 119''L x 81.5''H
- Net Weight: 5.5lbs