Click on the image to see more product discounts
Portable Countertop Ice Maker Machine for Crystal Ice Cubes in 48 lbs/24H with Ice Scoop for Home Use.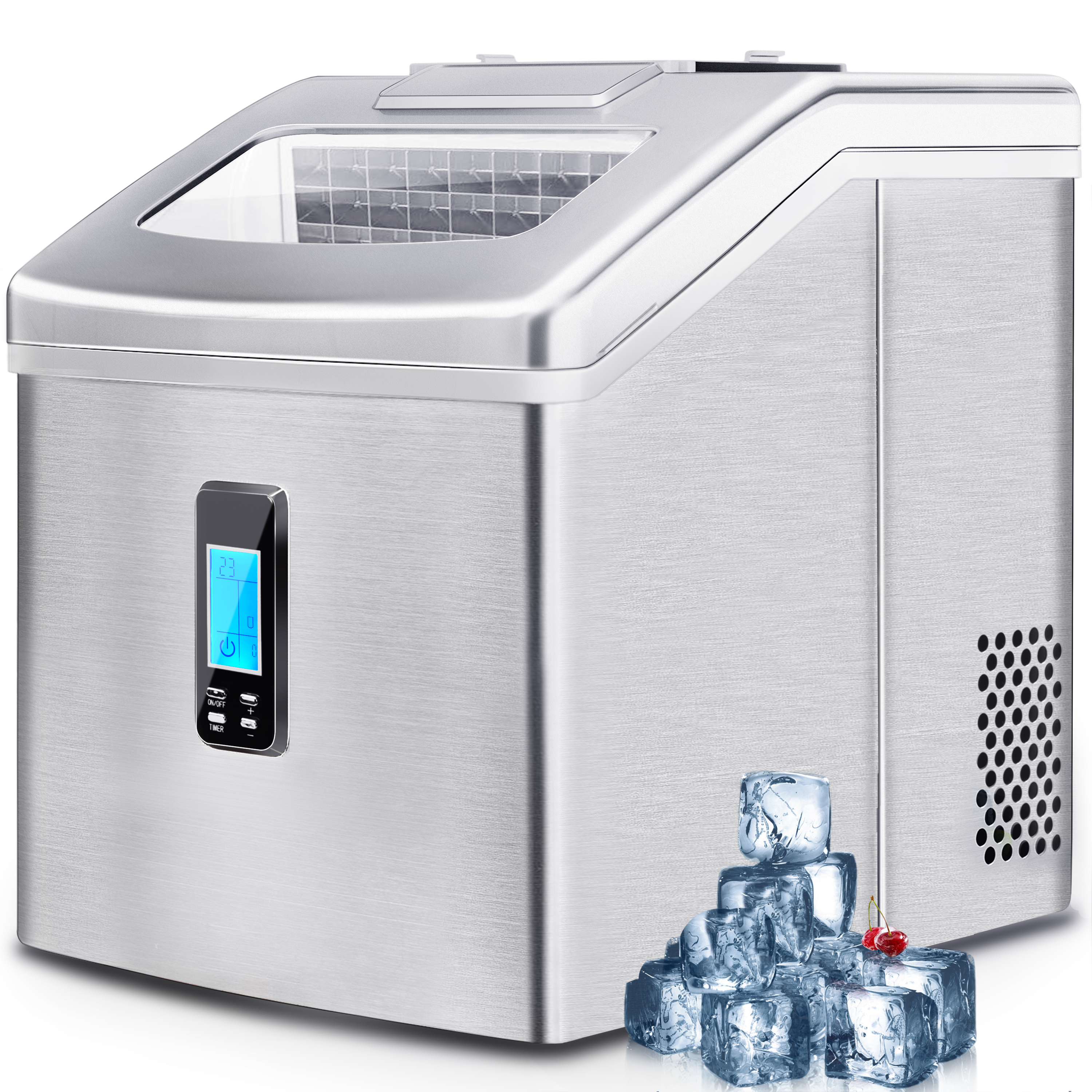 Crystal-Clear Ice Cubes – This countertop clear ice maker produces quality ice cubes which melts more slowly than bullet ice, and won't dilute that taste of your drink.
Quick Ice Production - Enjoy a batch of solid and crystal-clear ice cubes in just 15 minutes, or better solid ice cubes every 20-25 minutes.
Easy-to-read Display – Smart electronic control to adjust ice-making cycle, and LED panel to tell when it's time to add water, or when the ice is ready to use.
Easy to clean - ETL Certified & FDA Approved Product.
Easy to store - 11.2" x 14.4" x 13.8". Ready to use out of the box. No installation needed.
** This Ice Maker is not a freezer and doesn't keep the stored ice frozen.
Notice: Customer service contact info is listed in Owner's Manual. Has logo on product.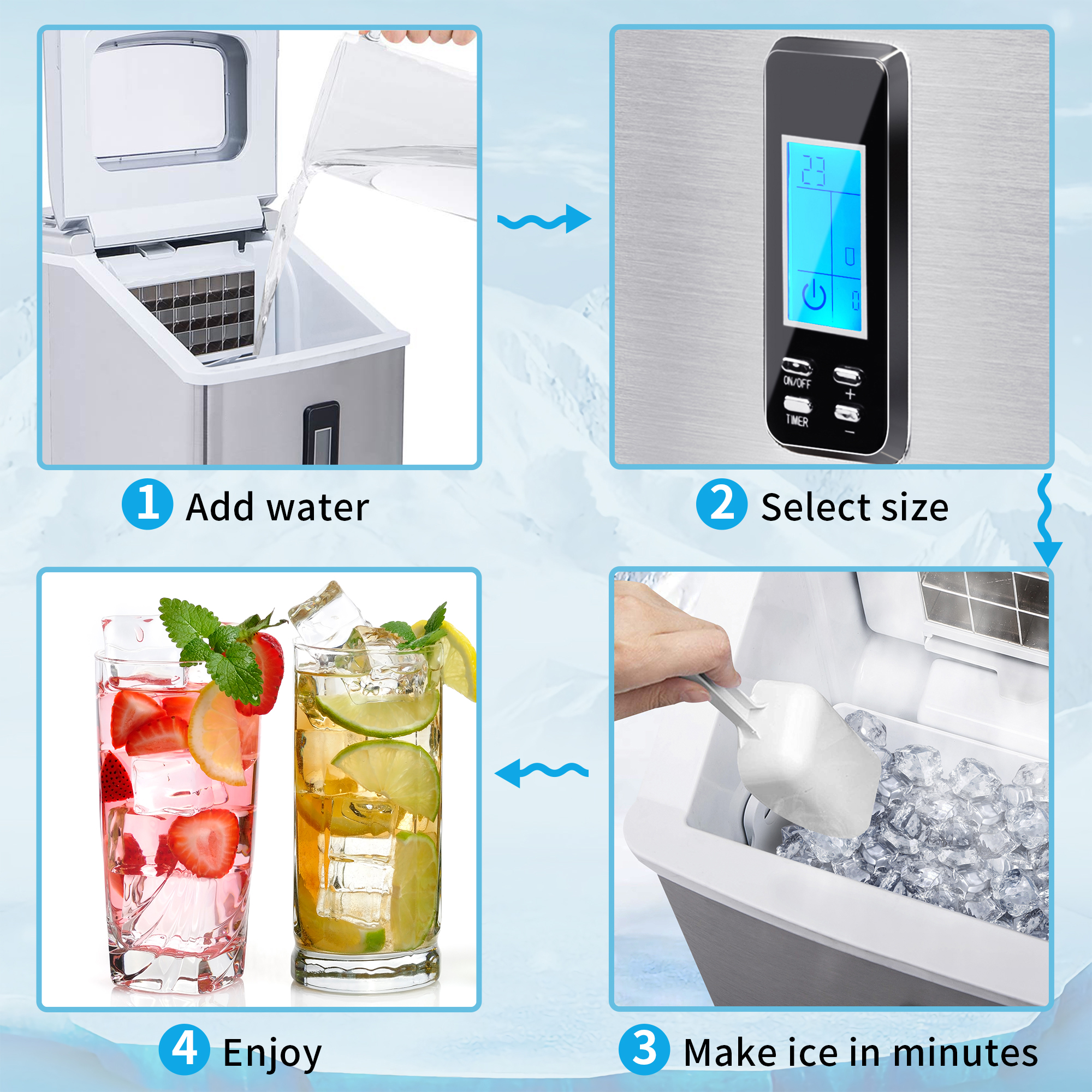 Specifications
Produces 24 ice cubes (0.5 LBS) per cycle. Up to 48 LBS ice cubes for 24 hours.
Appliance Type:
Freestanding Ice Maker
Included:
Drain,Ice Scoop,Removable Basket
Ice Cube Size:
22 x 22 x 22 mm
Ice Basket Capacity:
2.4 LBS
Water Tank Capacity:
2.2L
Installation Type:
Countertop
Material Type:
Stainless Steel
Dimensions:
11.2" x 14.4" x 13.8"
Net Weight:
24lbs
Rated Voltage/Frequency:
115V/60Hz
Ice Making Current:
1.6A
Ice Harvest Current:
2.6A
Refrigerant/Volume:
R600a/32g
Defrost Type:
Automatic / Frost Free
Compressor Type:
Air Cooled
Clear Ice:
Yes
Ice Shape:
Cubic
Filter:
No
Drain Required:
Yes
Drain Included:
Yes
Add Water Indicater
Yes
Automatic overflow protection:
Yes
Leakproof:
Yes
Indoor lights:
No