The watering can sprinkler fairy light adopts hollow-craved designs, which cast clear and beautiful patterns/shadows on the ground, wall, and other objects. As a gift to your children/parents/neighbors/friends, they will all like this unique design and romantic and warm lighting.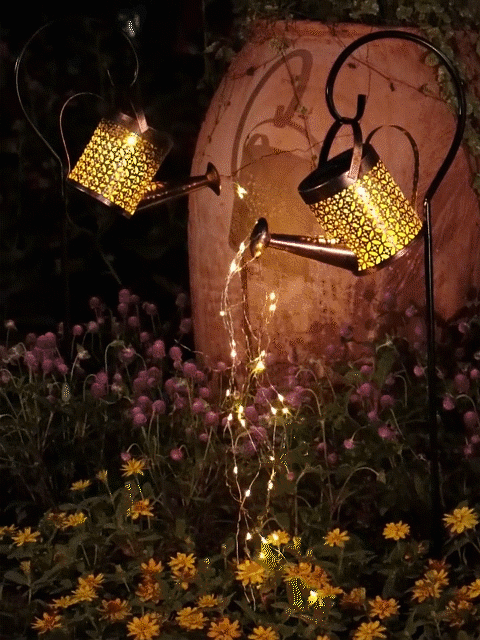 【Garden Decorate Watering Can Lantern】The watering can lantern lights looks like pouring a string of shining stars from watering can, projecting beautiful patterns on the ground ,At the same time the lamp beads on the string twinkles,creating romance atmosphere,makeing your garden unique.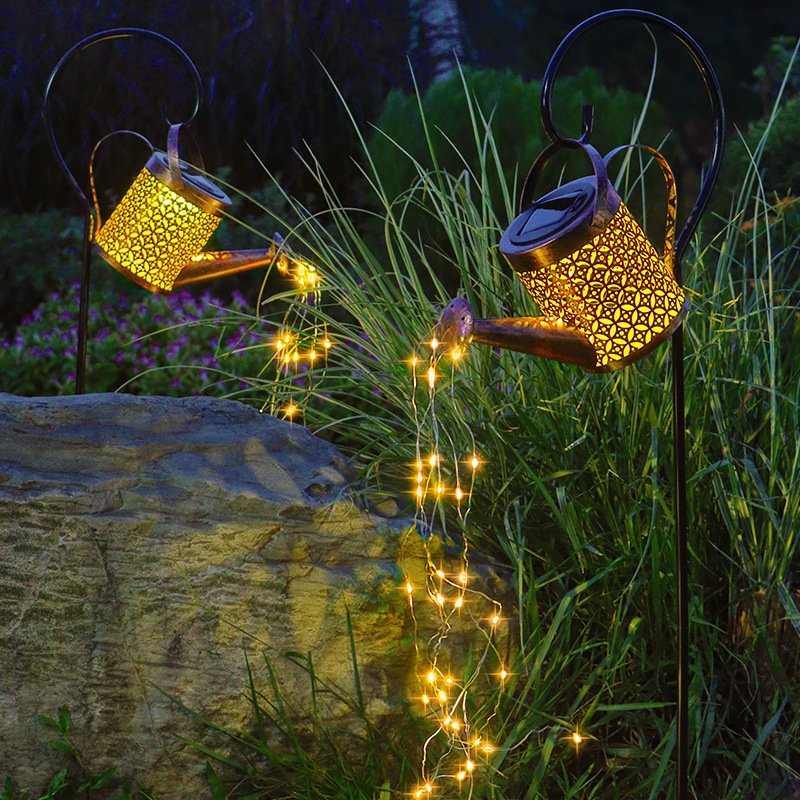 [Solar Power Charging] This garden art lantern built-in solar rechargeable lithium battery without charging it.The lantern will automatically turn on in the dark and turn off automatically during the day. It can be used for 7-8 hours if charging for hours exposing to direct sunlight, please make sure that the solar panel face the sun directly.
【Safety and Waterproof】-LED solar panel light is IP55 waterproof. There is no need to worry soak the LED filament even in heavy rain. The watering can does not have the water storage function, and no need to worry about rainwater storing in the pot and crushing the bracket.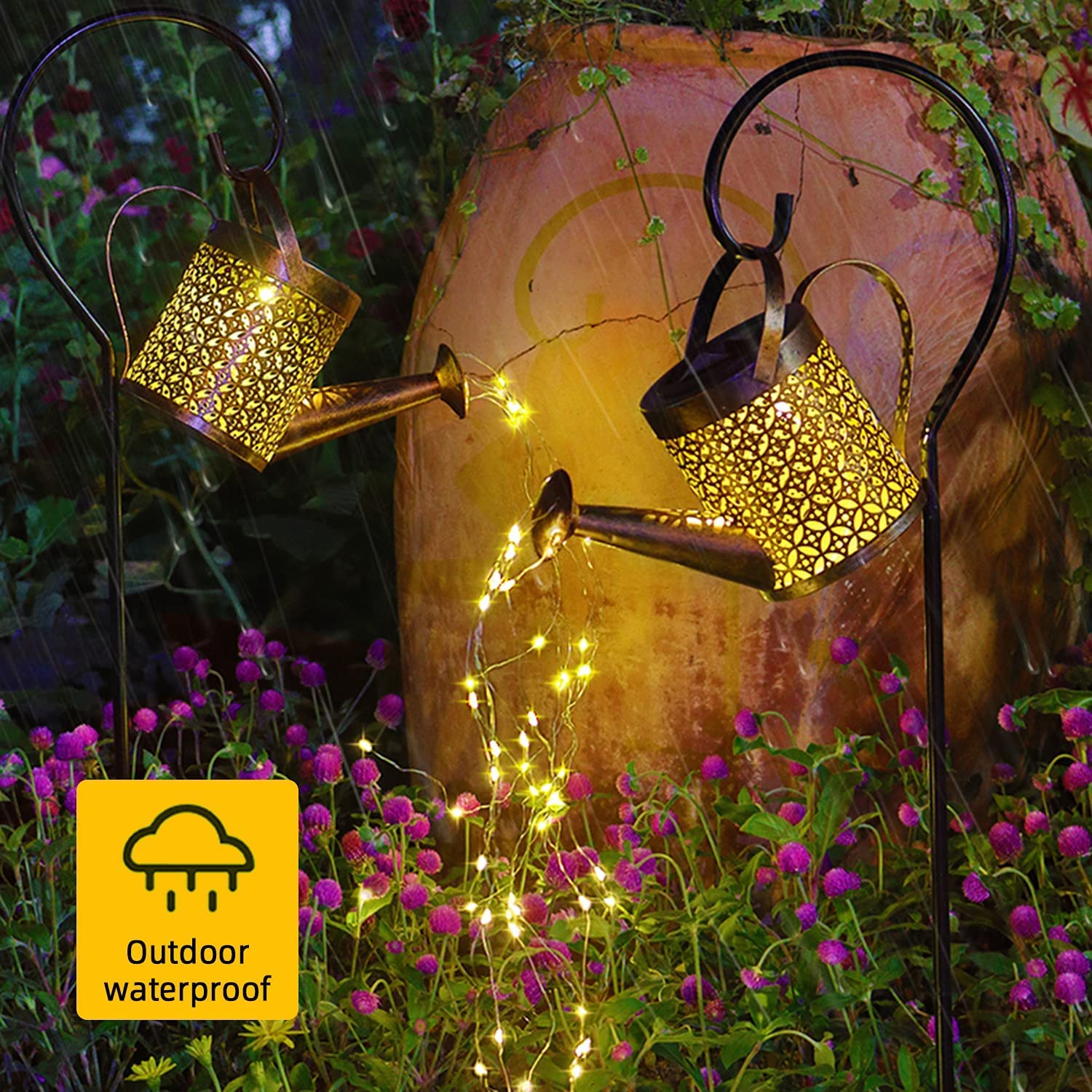 ✨Exquisite Design:The solar lamp provides much-needed lighting and projects gorgeous projection patterns.
Automatic on/off: The light is automatically turned on at dusk and automatically turned off at dawn. Simply put it in a sunny place.let it absorb some light (about 8-10 hours), work 6-8 hours at night. Low energy costs and energy-saving. (Tip: There is an ON/OFF switch on the lampshade)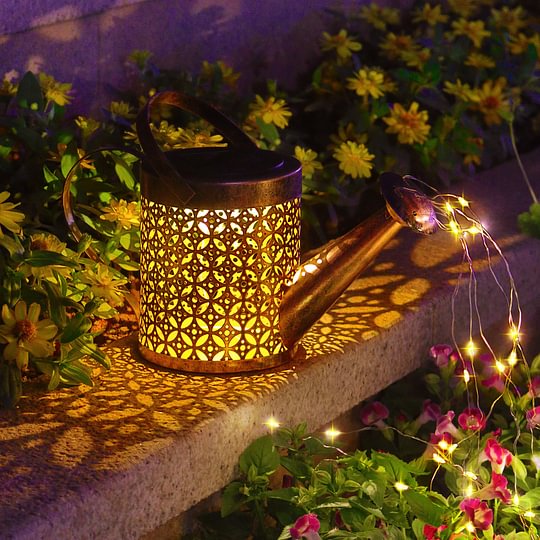 ✨ Solar light source:
Solar panels use the energy of the sun to charge a 600mAh Ni-MH battery, which is highly energy-efficient and environmentally friendly.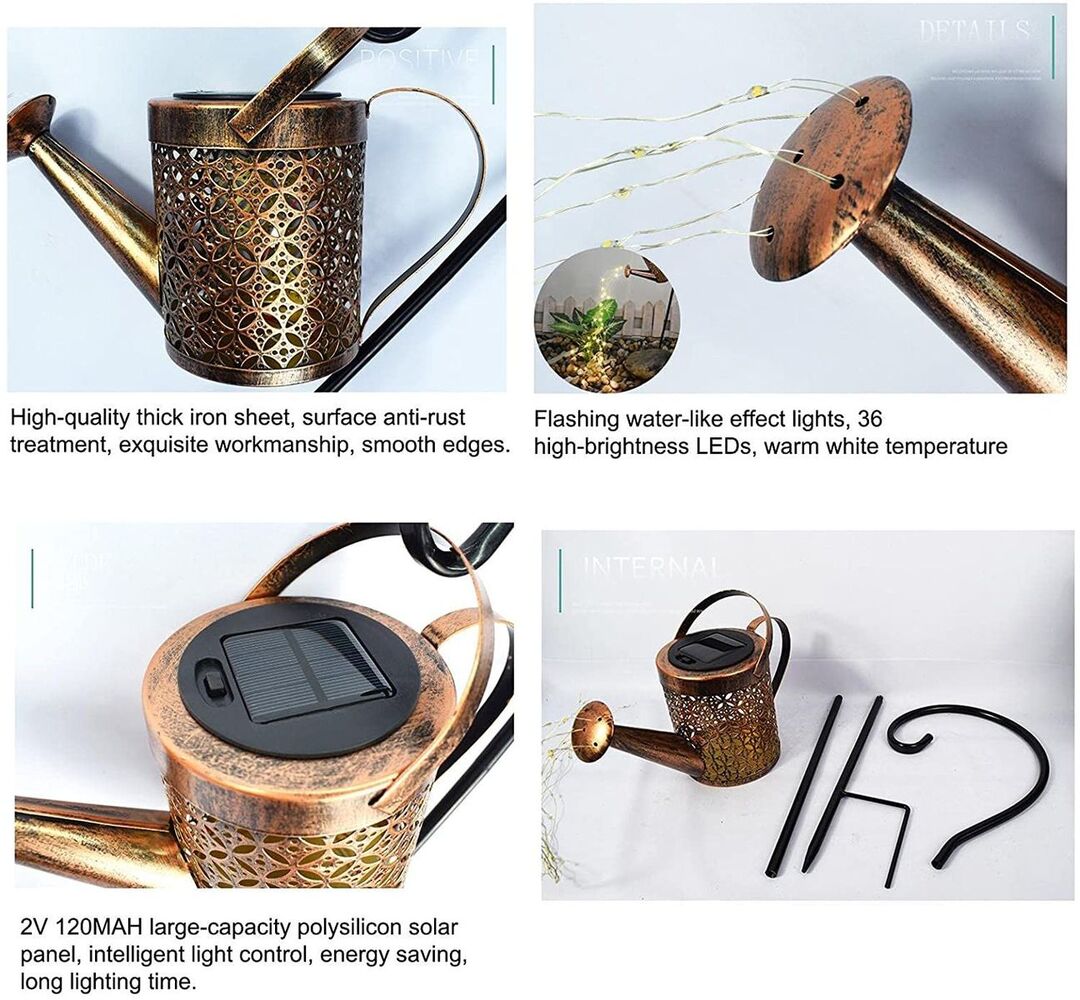 Specifications
Shell Material: Iron
Color Temperature: 36pcs Warm White Light
Solar Panel: 2V/40mABattery: NI-MH 1.2V 600mAh
Charging time: 8-10h
Working Time: 7-8h
Waterproof: IP65
Light Mode: Always On, Flashing
Occasion: Garden, Park, etc
Package Size: 23*17.5*15cm / 9.05*6.88*5.9inch
Package weight:550g / 1.21lb
Package List:
1 * Watering Can Lights
1 * Accessories Part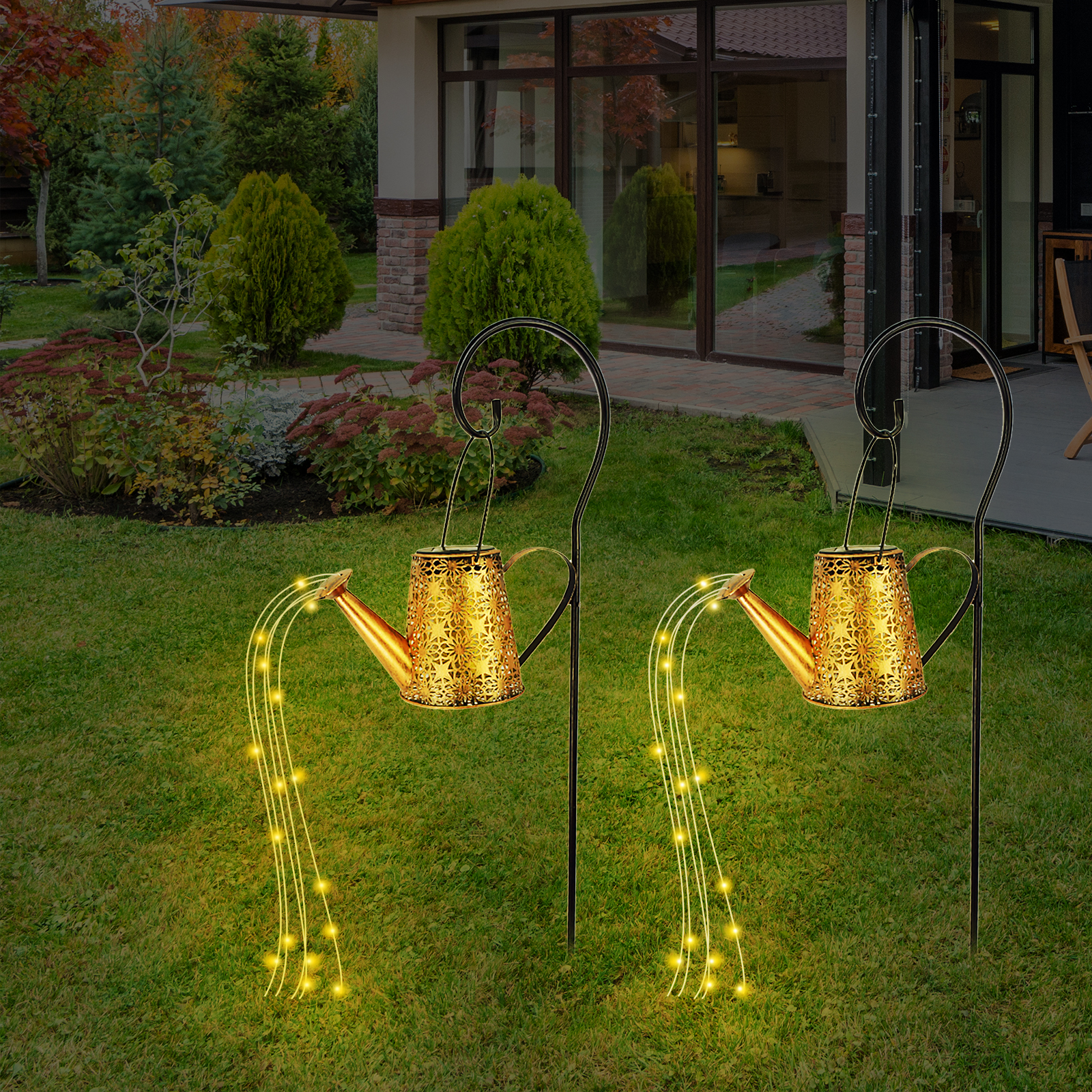 Note:
1. Choose to install this product in an environment with sufficient sunlight and no shade to keep the solar panels fully exposed to sunlight.
2.Please clean some debris and dirt on the solar panel regularly.